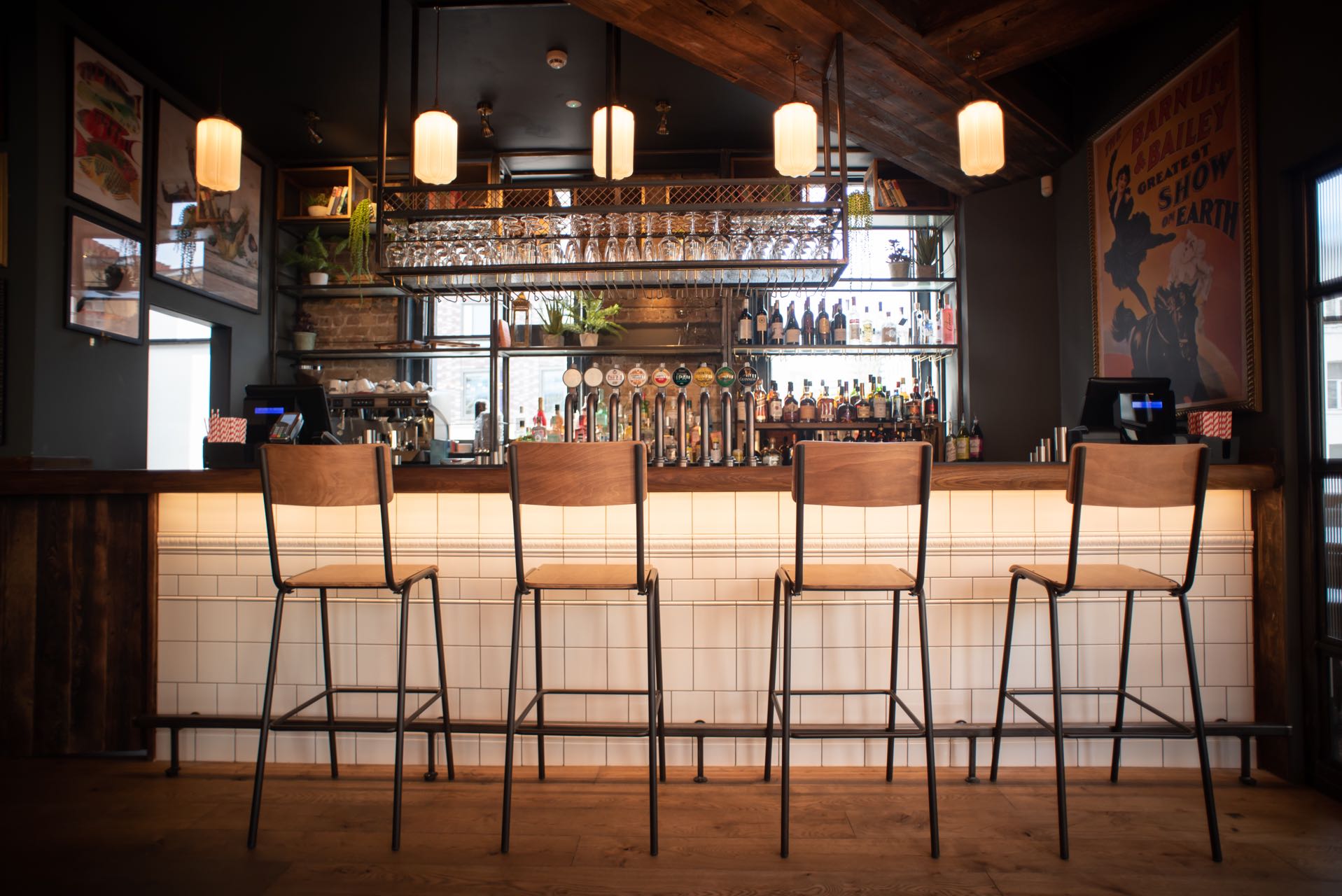 Drinks
If you're looking for a bar near Waterloo, South Bank and Lambeth North Stations in Central London, look no further than The Hercules.
Our drinks offering is among the best in Central London – with a huge range of craft beer in our taproom, an expertly curated wine list, a superb selection of cocktails, mocktails and spirits, and a showstopping range of low alcohol and non-alcoholic drinks, so be sure to visit The Hercules next time you're feeling thirsty in Waterloo, London.
Enjoy a pre or post theatre drink when heading to Southbank Centre, Royal Festival Hall or ODEON BFI IMAX, which are located less than a 15-minute walk away.
CRAFT BEER & CASK ALE
We offer a wide range of keg beers including rotating craft beer options. Our craft beer taproom features 15 beers on draught at a time, including a regular rotation of local and hard to find craft beer styles, including Frontier Premium Lager, Cornish Orchards Cider, and Sierra Nevada.
We also have five rotating cask ales, such as London Pride, making The Hercules the best spot for craft beer and cask ale in Central London.
SPIRITS, COCKTAILS & MOCKTAILS
We have an extensive and unique selection of artesian spirits, cocktails and mocktails, including our own house-made infused tequila and rum.
WINE
We offer a selection of wines by the glass or bottle, ranging from full-bodied reds to dry white wines, hailing from all over the world.
LOW & NO ALCOHOL DRINKS
Our low alcohol and non-alcoholic drinks offering is impressive, with a range of different tipples that will quench any thirst and taste, including a range of premium soft drinks and juices, low alcohol beer and mocktails.
COFFEE
Our Brewer Street Coffee blend is perfect for those looking for a have-in or takeaway caffeine kick, made exactly how you like it, with delicious cold brew options available.
Opening Times
Opening Times
Food serving times
Day
Opening Time
Second opening Time
Third opening Time
Monday:
09:00 - 23:30
Tuesday:
09:00 - 23:30
Wednesday:
09:00 - 23:30
Thursday:
09:00 - 23:30
Friday:
09:00 - 00:00
Saturday:
09:00 - 00:00
Sunday:
09:00 - 23:00
Seasonal Opening Times
Seasonal Opening Times
Day
Opening Time
Second opening Time
Third opening Time
25 Dec 2023:
11:00 - 16:00
Food Times
Food serving times
Day
Opening Time
Second opening Time
Third opening Time
Monday
09:00 - 21:30
Tuesday
09:00 - 21:30
Wednesday
09:00 - 21:30
Thursday
09:00 - 21:30
Friday
09:00 - 22:00
Saturday
09:00 - 22:00
Sunday
09:00 - 21:00